Neil MacRaild
General Manager,
DEK Process Support Products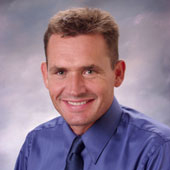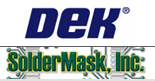 ©2009 SolderMask, Inc. 17905 Metzler Lane Huntington Beach, CA USA 92647 Telephone: (714) 842-1987 Fax: (714) 847-0244
SolderMask, Inc. News
SolderMask, Inc. and DEK has signed a supply and license agreement for the new VectorGuard™ stencil frame system. Under the agreement, SolderMask will manufacture VectorGuard stencils from foil blanks supplied by DEK and provide customers with VectorGuard frames.

"We are looking forward to our licensing relationship with SolderMask, Inc. and are confident that their manufacturing standards, logistics capability, and excellent customer service make them extremely well-equipped to support the VectorGuard technology," says Neil MacRaild, general manager for DEK Process Support Products.